Best Business Tools
Running a business can be quite a demanding job. It takes the right tools to be able to get things done quickly and properly. Many Business Tools are available to help the entrepreneur manage his business better. Some of these tools are free while others have to be paid for.
Lots of new entrepreneurs will of course use free tools but seasoned business owners know the importance of using paid services. Following are the top 5 of such paid tools.
Top 5 Business Tools Worth the Money
1. Shopify
Shopify is a turn-key solution for businesses to sell products online. Its integrates everything a business needs, except the products, in an easy to understand and use manner.
This Business Tools comes with over 100 store-front templates, is fast and secure, and has all the tools one could ever need to create and manage an online store. It even includes an App Store to allow users to purchase custom made software from external developers.
Its Basic plans start at $29 per month, although there is a Lite Plan, which costs $9 per month, but it offers just a Buy-Button that can be integrated on other websites.
Shopify Plans
Basic Plan: $29 per month
Shopify: $79 per month
Advanced Shopify: $299 per month
2. ScheduleOnce
For businesses which provide direct services to customers, having an automatic means of scheduling appointments with the client can be quite a lifesaver.
ScheduleOnce provides such a system, which is additionally targeted at small businesses. Starting at just $5 per month, this system offers a seamless integration to the user's www.google.com calendar.
Customers can book an appointment in approval or automatic mode. You can get SMS notifications, reporting features and website integration. ScheduleOnce is very ideal Business Tools for entrepreneurs who use Google a lot.
ScheduleOnce Plans
Plus Plan: $5 per user per month
Premium Plan: $9 per user per month
Professional: $19 per user per month
Enterprise: $49 per user per month
3. You Need A Budget
YNAB or You Need A Budget does exactly what it suggests. YNAB is a personal finance application that takes a traditional approach to money management.
It is available as a desktop application, as well as an online service. YNAB will also connect to and sync with your bank accounts.
The system gives each dollar you make a job, and helps you to live on your savings, rather than living from paycheck to paycheck.
This Business Tools costs just $5 a month or $50 a year, a small price to pay for a system that helps you to achieve your long-term goals, using small steps.
YNAB Plans
• $5 per month or $50 per year
4. Infusionsoft
Infusionsoft is a customer relationship management (CRM) system. This business tool designed for small to medium-sized businesses. It is web-based, and newbie-friendly.
Infusionsoft integrates functionality that most new entrepreneurs will otherwise get from different services. This includes contact management, follow-up communication, ecommerce solutions, reporting and business intelligence.
Infusionsoft is best fitted for businesses with less than 25 employees, for larger organizations, lists the top 4 Customer relationship management service providers.
One drawback with Infusionsoft is its price, which starts at $199 per month, including a one-time coaching cost of $2,000. On the ROI end though, it is worth every penny.
Infusionsoft Plans
Essentials: $199 per month
Deluxe Sales: $299 per month
Deluxe E-Commerce: $299 per month
Complete: $379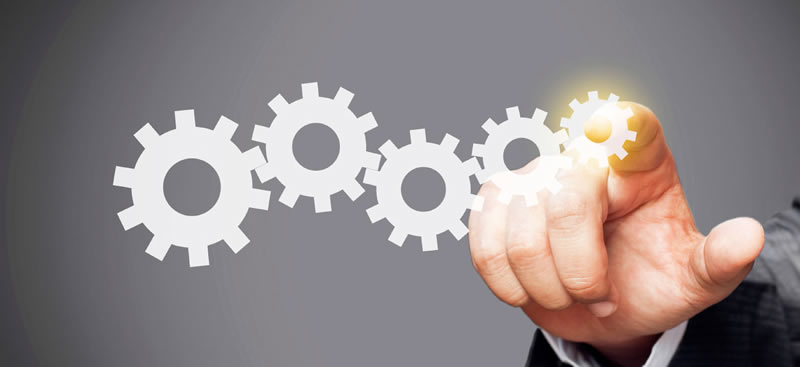 5. Google Drive
Google Drive comes with many more features. This Business Tools also offers the ability of creating documents online and collaborating on it with your team.
From Google Docs and Sheets, to Google Slides and your personal files, you can rely on Google's expertise in areas of security and usability when using Google Drive.
The basic account is free up to 15GB, but when you are working with big data or a larger organization, then the $1.99 per month for 100GB or $9.99 for 1TB becomes truly worth it.
GD Plans
15GB storage: Free
100GB storage: $1.99 per month
1TB storage: $9.99 per month
Conclusion
We have come to the end of this top 5 business tools list which are worth the money. These 5 tools are great for small business.
You could of course use free alternatives in certain situations, but experience has shown that you always get what you pay for.